Article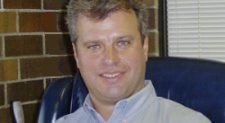 September 11, 2006
WHAT ABOUT THE COST OF RADIANT FLOOR HEAT?
By Dr. Eric Kochman
Will it affect my heating bill?
Typically, electric radiant floor heating will not increase your heating bill. Numerous analyses and publications confirm that electric radiant floor heating is more likely to save money on your heating bill compared to conventional forced-air heating systems. Forced-air heating systems need energy to warm the air and to supply a blower, which forces the air through filters and air ducts. The warm air loses heat on its way requiring additional energy expenditure.
There is no such heat loss with electric radiant floors. Forced-air heating systems create ascending air flow that concentrates the warmth in the upper part of the room (at the head level) leaving the feet cold. The natural response is to compensate for the discomfort by setting the central thermostat at a higher temperature.
Numerous publications point out that radiant floor heating systems create sufficient thermal comfort with the thermostat set 5-7ºF lower than forced-air heating systems. For example, the American Society of Heating, Refrigeration and Air-conditioning Engineers (ASHRAE) reports a "comfortable" temperature is 70°F. Forced air systems must be set at 75°F to feel this warm, whereas with radiant floor heating, you can set your thermostat to 66°F and feel comfortable. This reduces your energy costs substantially. According to ASHRAE (standard 55-1992) for each 1 degree F that you set your thermostat lower, you will reduce your heating bill 4-5%. So, warm floors installed in a substantial part of your home can reduce your heating costs up to 30-40%.Of course, your savings will be commensurate with the amount of warm floors installed. You should not expect noticeable savings if you install warm floors only in small areas of your home.
Assuming there are no savings, the cost to run radiant floor heating in a 15 S.F. bathroom floor with an electric radiant floor heating mat generating 12 Watts per S.F. would be 36 cents for a 24 hour day based on a utility rate of 8.3 cents per kilowatt hour. However, since the heat generated by the warm floor in the bathroom will circulate with your central heating system, your overall heating costs will not necessarily be 36 cents higher because your central heating system may cycle less often. In addition, using programmable thermostats with your radiant floor system will help save energy by automatically adjusting temperature up or down or turning the floor on or off during times of the day when the room is not occupied.
How much does radiant floor heating cost and where can I buy it?
Relative to the comfort and the long-term value provided to your home, radiant flooring is not a burdensome capital investment. It is important to make price comparisons because prices vary widely across providers of radiant floor heating systems. Electric radiant floor heating prices average $10-12 per square foot at retail but can be as high as $20-30 per square foot for custom fitted mats. Simple electric cable products are priced the lowest but can involve higher installation costs because they are very labor intensive to install. In contrast, electric radiant floor heating mats carry a slightly higher purchase price, but may involve a lower total cost because the heating wires are pre-spaced on mats for quick and easy installation. Buying direct from the manufacturer may assure you of achieving the lowest possible cost. Thermosoft offers radiant flooring systems direct from the manufacturer for tile under the brand name ThermoTile™ and for laminate and wood floors under the Quiet Warmth™ brand name.
At Thermosoft, our goal is to make heated floors, which were once considered a luxury found only in custom homes, fully accessible to all homeowners and do-it-yourselfers. Warm electric radiant floors are increasingly becoming a necessary part of comfortable and healthy living in North America.
Make the right decision on time and enjoy your heated floors!
About the author
Dr. Eric Kochman is President of ThermoSoft International Corporation. He obtained his Ph D. degree in the USSR Academy of Sciences, conducted his research in Japan and in Israel. He is an author of numerous American and international publications and patents.
About Thermosoft
Founded in 1996, ThermoSoft International Corporation (Buffalo Grove, IL, USA, www.thermosoftinternational.com) is a developer and manufacturer of FiberThermics® flexible heating elements and warming products containing FiberThermics heaters. FiberThermics is a new generation of heating technology unmatched on the world market. At present, more than 850,000 households in North America use heating products made according to ThermoSoft's® patented technology.


Questions: contact us>>>