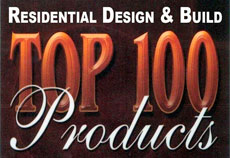 Thermosoft radiant floor heating products
were Requested by Building Products Magazine Readers*
#1 Radiant Floor Heating System
#13 Overall Building Product
*156,000 Builders & Remodelers per Issue Top 100 Published May/June 2008 Readers are most interested in:
Innovation
Energy Savings
Economics
Availability
Delivery Speed
Ease of Installation
Customer Support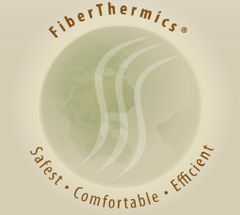 Sponsorships - Thermosoft International Corporation
Reflecting the global markets in which we compete, Thermosoft sponsors International competition in several arenas including Grand Prix, World Masters Swimming and World Masters Judo.  We believe our sponsorships, like the Olympics, help our business transcend language and cultural barriers.  We also believe that the athletes we support demonstrate the values we uphold in our business every day, values such as hard work, perseverance, achievement and excellence. When they're not competing, our athletes serve as highly regarded coaches, who train, inspire and instill these values in hundreds of young people who learn the credo of champions, a credo that will serve them later in life no matter what they decide to do – "Never Give Up".
Judo
Recent Events
Vlad Pyshnenko  
13thFINA World Masters Championships 27 July - 7 August 2010
Göteborg & Borås, Sweden
Event 6 100m Free Men 40-44
51:72
1st
World Record
Event 12 200m Free Men 40-44
1:53:65
1st
World Record
Event 16 50m Free Men 40-44
24:30
1st
 
Eduard Kalika
12th Open Master's Judo Championships 17 August 2010, Montreal Canada
Judo Team
 
1st
 
JudoMen 45-49 100kg.+
3rd
Nikolai Styrov
2010 U.S. Open, 29 August 2010,
Miami, FL
Judo Men 55-59
81 kg.
 
1st
Defeated World Champion in 1st and USA Champion in 3rd
Eduard Kalika
2010 U.S. Open, 29 August 2010,
Miami, FL
Judo Men 45-49 100kg.+
 
2nd
 
Swimming
Racing
Questions: contact us>>>