Article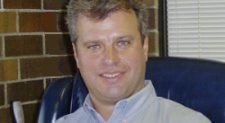 September 1, 2006
WHAT ABOUT THE COST OF RADIANT FLOOR HEAT?
By Dr. Eric Kochman
Safety is most important for manufacturers and homeowners alike.
Electric radiant floor heating systems are constructed to eliminate any possibility of electric shock and some eliminate exposure to electro-magnetic field (EMF). For example, our ThermoTileв"ў brand of radiant flooring is very likely the safest electric radiant floor heating system in the western hemisphere because it satisfies the highest European and Japanese safety standards where electric floor warming has been utilized for decades. ThermoTile's heating cable system has four polymer coatings that withstand repeated mechanical, thermal, and current loads. The system is completely hermetically sealed from moisture. The heaters are doubly protected from short circuit and current shock by a ground wire and a ground shield that completely encapsulates the heating element.
We have given special attention to the elimination of EMF in our ThermoTile radiant flooring system. ThermoTile heating cable consists of two parallel wires whereby the electric current "runs" in opposite directions causing current superposition and cancellation of the electro-magnetic fields in the two wires. Moreover, the two parallel heating elements are encapsulated with a special metal foil that completely suppresses residual EMF and electro-static emissions that could interfere with other appliances in your home. People concerned about EMF should look for manufacturers displaying "ZERO EMF" on their products to be assured of EMF elimination.
Most manufacturers recommend connecting electric radiant floor heating systems to a circuit protected by ground fault circuit interrupter (GFCI) in wet areas. The GFCI will cut off the electric current in the rare event that there is current leakage due to mechanical damage of the cable. Also look for electric radiant floor heating systems that comply with the safety standards of Underwriters Laboratories in North America (as indicated by the cULus symbol) as well as the European safety standards (as indicated by the CE symbol).
Not only are radiant floors safe, they provide thermal comfort and help to prevent minor colds and rheumatic diseases. Heated flooring is particularly helpful in maintaining good health in young children and the elderly who are more susceptible to the common cold. Modern medicine has determined the ideal temperature for human comfort is between: 75-79 degrees F at foot level and 68-72 degrees F at head level. In times past, people would say "Keep your feet warm, and your head cold." Such heat distribution can be realized only with the help of warm floors.
Another important factor in the health aspect of heated flooring is the absence of air convection which blows dust and allergens around the room. The absence of blowing air is very favorable for people who suffer from allergies. Other advantages of electric radiant floors are that they do not deplete the oxygen like gas heaters and high temperature convection heaters.
Warm floors can be a very safe and environmentally friendly way of heating your home!

About the author
Dr. Eric Kochman is President of ThermoSoft International Corporation. He obtained his Ph D. degree in the USSR Academy of Sciences, conducted his research in Japan and in Israel. He is an author of numerous American and international publications and patents.
About Thermosoft
Founded in 1996, ThermoSoft International Corporation (Buffalo Grove, IL, USA, www.thermosoftinternational.com) is a developer and manufacturer of FiberThermicsВ® flexible heating elements and warming products containing FiberThermics heaters. FiberThermics is a new generation of heating technology unmatched on the world market. At present, more than 850,000 households in North America use heating products made according to ThermoSoft'sВ® patented technology.


Questions: contact us>>>