Article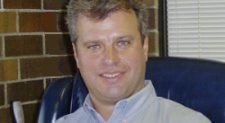 August 1, 2006
WHY INSTALL WARM FLOORS IN YOUR HOME?

By Dr. Eric Kochman
How many times have you stood barefoot on an icy bathroom
or kitchen floor on a cold winter morning? Although you may be absolutely delighted with the look of your tile floor, wouldn't it be nice if it wasn't so cold?
Well, where there is a need, there is a way to meet it.
In European countries, heated flooring has long been an accepted part of any comfortable dwelling. With the rising cost of energy, alternative heating systems have become increasing popular in North America. For example, during the last five years, the square footage of electric radiant floor heating installations has increased 600%. Any homeowner would gladly agree to have a warm bathroom or kitchen floor. Unfortunately, many people are not aware of the availability, ease-of-installation and affordability of electric radiant flooring. The decision to install a floor heating system must be made before remodeling or starting new construction. Many people regret that they were not well informed about heated floors at the right time. That is why we would like to explain why an electrically heated floor is reasonable and efficient.
In our experience, we have discussed radiant flooring with numerous floor installers and homeowners. Following are some of the common questions people ask when they consider how to create home comfort with radiant flooring while taking into account the family budget.
Where does it make sense to install an electric floor heating system?
One purpose of heated flooring is to make your finished floor warm and comfortable. The most popular places to install radiant floor heating are in the entry, kitchen and bathrooms where ceramic, stone, granite, or marble tiles are installed. Heated flooring in basements and in rooms over garages will make these rooms more livable.
Are heated floors durable?
Yes. Electric radiant floor heating mats are now constructed with all the latest world achievements in the field of safe and efficient floor heating. Unlike hydronic (water) based systems, electric radiant floor heating mats do not include any mechanical or moving parts that can become worn, corroded or clogged. When used correctly, electric radiant floor heating will be as durable as the electric wiring in your home. It is necessary to understand that electric radiant floor heating must be installed and used according to a few simple rules. For example, electric radiant floor heating systems are imbedded in a thin layer of cement where the heating elements are fully protected from mechanical damage.
How difficult is it to install a floor heating system?
Some floor heating systems are easier to install than others. Thermosoft's radiant floor heating systems are designed for simple installation by do-it-yourselfers and efficient installation by professionals. For example, ThermoTileâ"¢heating cable is fastened to a fiberglass mesh which is quickly rolled out on the subfloor and easily manipulated to fit the floor space. The heater is so thin (less than 1/8") that the floor level does not increase any more than it would with a normal tile installation. Since you use the same amount of thin-set mortar to cover the heater and lay the tile, there are no additional costs for cement mortar. "Cold" lead wires are connected to only one end of the mat making the connection to the power supply most convenient. Although electric radiant floor heating mats are do-it-yourself friendly, the National Electric Code requires that the final connection to the power supply be made by a licensed electrician.
What warranty is provided for heated flooring?
Manufacturers of radiant floor heating systems generally provide reasonably long-term warranties for their products. Such warranties vary from 10 to 25 years, which says a lot about the confidence that manufacturers have in the durability and safety of their products. In the case of product failure through no fault of the homeowner, manufacturers typically replace the product or refund the purchase price. Thermosoft is the only manufacturer in the North American market to provide a limited lifetime warranty. This means that you can be assured of long-lasting performance once the system is correctly installed. Installers must be reasonably careful to insure correct installation according to the instructions given. For example, it is important to safeguard against cutting the heating wires of any electric radiant floor heating system during the installation process due to carelessness or inadequate preparation of the subfloor.
We hope that we have answered the main questions of interest to people who may be considering warm floors for their homes. At Thermosoft, our goal is to make heated floors, which were once considered a luxury found only in custom homes, fully accessible to all homeowners and do-it-yourselfers. Warm electric radiant floors are increasingly becoming a necessary part of comfortable and healthy living in North America.
Make the right decision on time and enjoy your heated floors!
About the author
Dr. Eric Kochman is President of ThermoSoft International Corporation. He obtained his Ph D. degree in the USSR Academy of Sciences, conducted his research in Japan and in Israel. He is an author of numerous American and international publications and patents.
About Thermosoft
Founded in 1996, ThermoSoft International Corporation (Buffalo Grove, IL, USA, www.thermosoftinternational.com) is a developer and manufacturer of FiberThermics® flexible heating elements and warming products containing FiberThermics heaters. FiberThermics is a new generation of heating technology unmatched on the world market. At present, more than 850,000 households in North America use heating products made according to ThermoSoft's® patented technology.


Questions: contact us>>>